Phan Thiet is the owner of the most beautiful beach in Vietnam. Mui Ne locates around 20 km from the city, Mui Ne attracts anyone with its pristine smooth beaches, golden sand dunes, fresh seafood, year-round tropical climate, and very friendly fishermen.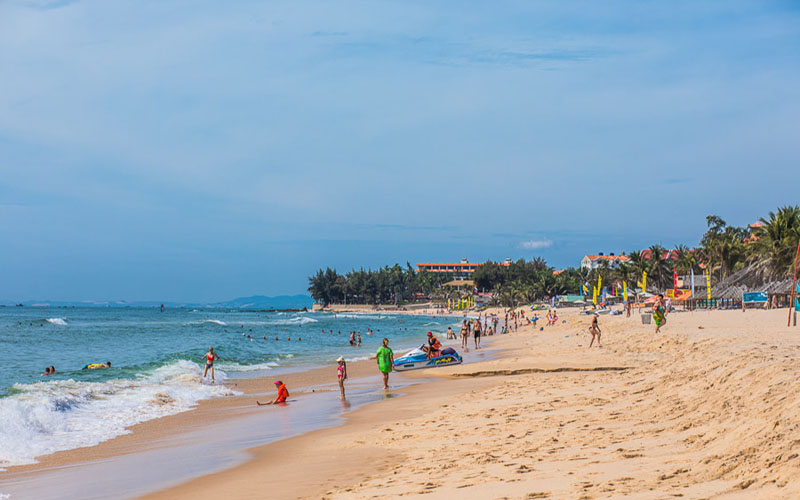 It takes about 4 hours to drive from Ho Chi Minh to Mui Ne(198 km), no doubt, Mui Ne is indeed a seashore paradise nearby Ho Chi Minh City.
However, there are available taxis and private cars for your departure from Ho Chi Minh airport only.
Landing at Ho Chi Minh airport and then going straight to Mui Ne, you can take only a taxi or private car transfer. A taxi is not cheaper than a private car, sometimes more expensive so, a transfer from Ho Chi Minh Airport to Mui Ne consider nothing better than a private car.
Need a private car rental (Taxi) from Ho Chi Minh City/ Airport to Mui Ne, Phan Thiet? Our friendly driver will meet and greet you at the exit of TSN Ho Chi Minh Airport or your hotel in city central by holding the signboard with your name, then escort you to your vehicle parking, drive to Mui Ne, and drop you off at your hotels, resorts.
Except for urgently traveling without reservation in advance, there are no reasons to take an old taxi instead of a quality private car at the same rate with 24-hour support.
Notes:
Surcharge 5US$/car for late and/or early service from 17:00 to 6:00 Am the next day
The rate in US$ per car, included driver, fuel, toll fees, mineral water & tissue on the car.
The rates may be changed without notice.
The driver speaks mainly Vietnamese but on-phone assistance is available 24/7.
All luxury drivers can speak English
English Speaking driver is available upon request with a surcharge.
SAIGON PRIVATE CAR
Email: info@saigonprivatecar.com or saigonprivatecar@gmail.com
Hotline: +84 902 689 426 (Calling, Viber, Whatsapp)