A vibrant metropolis, SAIGON teems with energy, activity and motion. Everywhere you look, you see the meeting of traditional and modern life. The emerging modern skyline stands cheek by jowl with colonial buildings and traditional temples. Outside on the streets, young professionals zip by on motorbikes, chatting on cellphones; inside the quiet temple courtyards, worshippers pray amidst clouds of incense.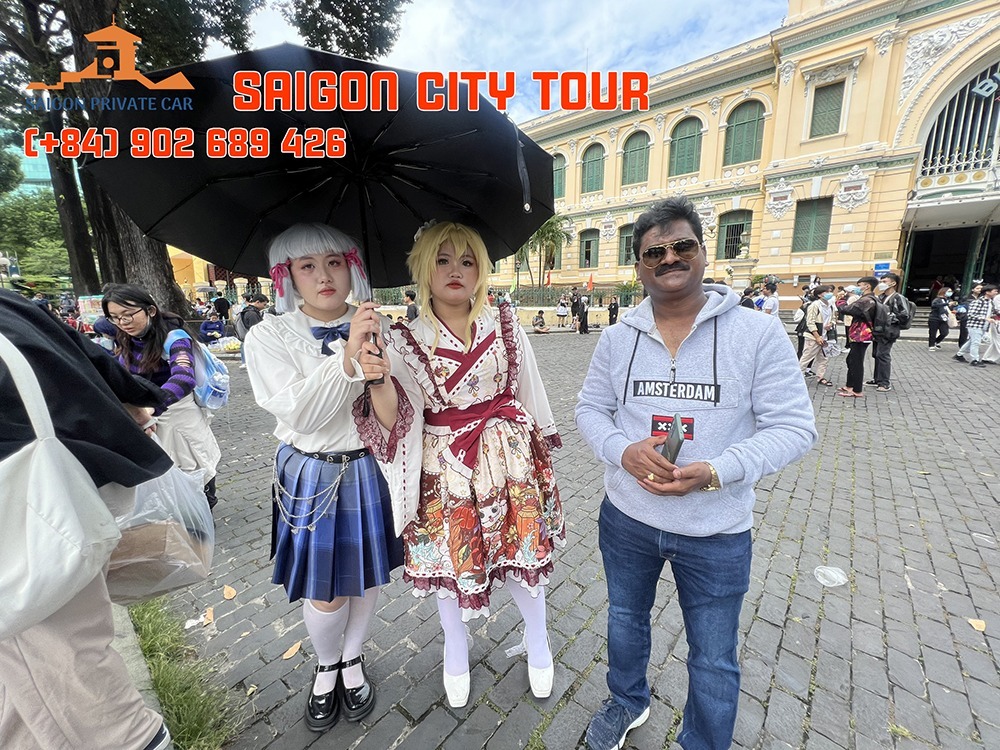 Duration: 8-9 hours.
Depart: 08.00-17.00 hrs
Description:  Daily from Ho Chi Minh City Hotel
08.00-17.00 hrs  
Begin your tour of this exciting city with a tour of the historic center, strolling along DONG KHOI STREET, formerly known as the Rue Catinat, the main shopping thoroughfare and heart of old colonial Saigon. Pass by classic European-style landmarks such as the ornate CITY HALL (HOTEL DE VILLE), the old OPERA HOUSE (both may only be viewed from the outside), and pay a quick visit to the neo-Romanesque NOTRE DAME CATHEDRAL and the CENTRAL POST OFFICE.
Afterward, dive into modern history with a tour of the REUNIFICATION PALACE. Formerly the Independence Palace of the South Vietnamese president, this 60s style was famously stormed by tanks on April 30, 1975, signifying the fall of South Vietnam. It has been preserved in its original state, and the original tanks remain on display near the entrance gates. Continue to the harrowing WAR REMNANTS MUSEUM, which comprehensively documents the travails of the long Vietnam-American War. Inside are detailed photographic exhibitions; outside is a collection of tanks, planes, and weapons. A powerful experience, this museum is guaranteed to provoke strong emotions.
Afterward drive to the historic center to visit EMPEROR OF JADE PAGODA, one of Saigon's most interesting pagodas. In the afternoon, head out to CHOLON (CHINATOWN). Explore the highlights of this fascinating area, beginning with a brief visit to the BINH TAY MARKET, the vast wholesale market selling every kind of good from dried foods to T-shirts to electronics. Continue to THIEN HAU PAGODA, built by the Cantonese congregation and dedicated to the heavenly goddess. End your tour at the central BEN THANH MARKET, where vendors display a vast array of goods and handicrafts, appealing to every taste.
Includes
English-speaking guide
Transport and entrance fees as indicated.
Lunch
Excludes
Items of a personal nature
Tips or gratuities for drivers or guides.
SAIGON PRIVATE CAR
Email: info@saigonprivatecar.com or saigonprivatecar@gmail.com
Hotline: +84 902 689 426 (Calling, Viber, Whatsapp)