We offer the best deal,budget,experience for Nha trang car rental to Hoi an Viet Nam or Hoi an to Nha trang,Viet Nam by private car,van and shuttle bus,this is the best way you can discover our beautiful country and get more time to see and understand that how the Vietnamese live a long side of Mekong river,the ethnic group lived on the moutian,inside the cave or under the trees of the big forest.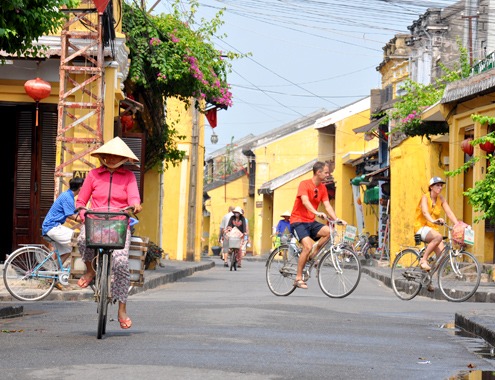 Car hire from Nha trang to Hoi an for a long journey is ver popular and budget for your trip that will be save up 50 % instead off book and travel by operated agent,as everythings be fixed and no time more for your option,as sometime you are geeting high feeling and want to self-drive on some road that you think can do it and enjoy this trip,so our driver will willing to give you a car wheel and guide you how to drive,sharing his experience in Viet Nam driving.
Nha trang private car hire to Hoi an is a journey that you will feel that our country so beautiful and have a lots annything difference from life way,cultural,politic,language,religion,food and anythings elsa that make you will be suprised.
Nha trang car rental to Hoi an Viet nam  with English speaking driver that guarantee for your a lowest travel budget from the South to Middle as Nha trang transfer to Hoi an,
Rent a private car,van with driver for throught tour in Viet nam from Nha trang to Hoi an,Da nang will get the best experience and sharing the life with us, you will have a good time to pass of 64 provinces and 3cities of Viet Nam from North to Middle as Nha Trang city,Khanh Hoa,Tuy Hoa City,Phu Yen,Quang Ngai,Quy Nhon city,Binh Dinh,Hoi An,Da Nang,Hue,Quang Tri,Dong Hoi city…..
With more than elevent experience years have been working as tour operator,car rental service in Viet Nam, I have deep background in tourism hospitality services in my country, especially have understood of what are you looking? and experience for adventure travelers expect to see and do.
Viet Nam is a big image in my childhood memory because I have lived from North to South during in the war time and after the final war in 1975. the year-round vibrant rivers,moutian,delta,sea,highland that always show the Viet Nam face as friendly,hospitality,open heart, smiling people, the bustling floating markets and the luxuriant tropical fruit orchards.
I love my countryside so much as well as its people and my biggest dream is to bring international travelers to all remote corners of this land.
In 2001, as the pioneer in regional travel service, we launched the first Saigon Private Car Company ,mainly for adventure travelers who aspire to discover from North to Middle off the beaten track.
SAIGON PRIVATE CAR
Email:  info@saigonprivatecar.com
Phone: +84 902 689 426 (Viber, Whatsapp)